HostNamaste Review: Why this Hosting proves to be Value for Money?

HostNamaste Review: Why this Hosting proves to be Value for Money? – MyHostingProvider
Do you want the top web hosting services? Are you looking for a reliable platform?
Would you like a hosting service that offers you a variety of facilities under one roof?
You must read this post if you're looking for a web hosting provider that can offer you web hosting services, flexible VPS systems, and several domains within your price range.
What is HostNamaste?
An Indian web hosting company, HostNamaste, offers website creation to several companies worldwide.
HostNamaste was founded in 2016, and as of this writing, it has supplied thousands of websites and amassed a chain of happy clients.
The primary goal of Hostnamaste is to offer affordable standard web hosting services and related services.
What Services HostNamaste Offers?
The following is a list of the services that Hostnamaste offers:
1. Web hosting:
HostNamaste offers exceptional Linux shared, Linux reseller, Windows shared, and Windows reseller hosting services.
2. Virtual Private Server:
HostNamaste's most notable characteristic is that it provides a modern VPS with over 50 operating systems. OpenVZ VPS, KVM VPS, KVM Storage VPS, Cheap Linux VPS, Cheap Windows VPS, and VPS Resource Pool are just a some of the current VPN programmes available from HostNamaste.
3. Dedicated Servers:
HostNamaste provides servers of remarkable quality. These servers are flexible, and the client can select them based on his budget and project requirements.
4. Domains:
For the benefit of its customers, HostNamaste provides two different domains. One is the domain that is registered, while the other is the domain that is transferred. Both domains are chosen based on the user's demands and according to their operating parameters at very reasonable prices.
Why Should You Choose HostNamaste?
There are several reasons why you should purchase a hosting solution for your websites from HostNamaste. Some of them are listed below:
1. Rapid Account Creation
You will have immediate access to your hosting services as payment is received.
2. Strong Hardware
HostNamaste uses the most modern Intel Xeon CPUs and AMD in RAID configurations that are exceptionally versatile for maximum server uptime and stability.
3. Service Level Agreement (SLA)
It would be impossible to disengage from your website. As a result, HostNamaste offers a Service Level Agreement with a 100% uptime guarantee.
4. 24 Hour Customer Service
HostNamaste offers a helpful and professional team available 24 hours a day, 7 days a week, to answer any inquiries or solve any difficulties that you have.
5. Five Geographic Zones
No matter where your target audience is, a HostNamaste server is always nearby.
6. Outstanding Connectivity
HostNamaste's state-of-the-art data centres are redundant, providing you worldwide network connectivity and unmatched performance speed.
HostNamaste: Plans and Subscription
The price plans of HostNamate are cost-effective than those of other hosting companies. Let's examine them more closely.
1. OpenVZ VPS
OpenVZ's VPS subscription plans start at $0.83 per month.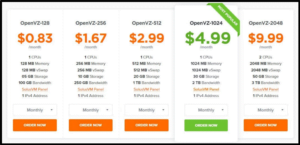 2. KVM VPS Hosting (Kernel-based Virtual Machine)
KVM VPS subscription plans start at $3.99 per month.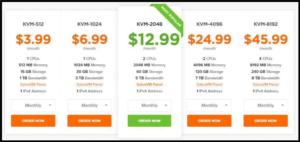 3. Windows VPS
Windows VPS subscription plans start at $6.95 per month.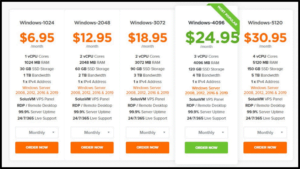 4. VPS Resource Pool
VPS resource pool subscription plans start at $9.95 per month.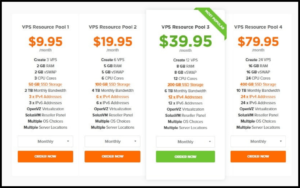 5. Fully Managed VPS
Fully managed VPS subscription plans start at $39.95/Month.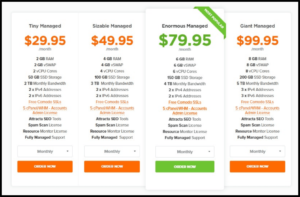 6. Budget Dedicated Servers
Budget Dedicated Servers subscription plans start at$29.99/Month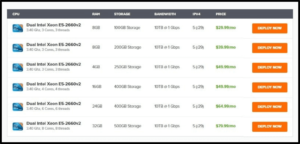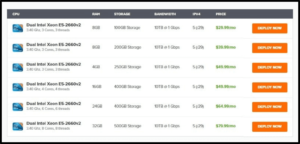 7. Hybrid Smart Servers
Hybrid Smart Servers subscription plans start at $29.99/Month.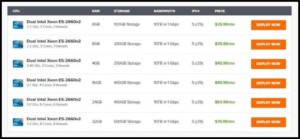 Final thoughts
HostNamaste competes head-to-head with other hosting services that provide costly services with fewer features.
When it comes to uptime, speed, quick integration, or assistance, HostNamaste is far superior to its rivals. To our readers seeking affordable yet high-quality hosting options, we would strongly suggest HostNamaste.